Interview with lonestar818 from "Everyday Adventures & Random Thoughts"
"Everyday Adventures & Random Thoughts"
http://3runningincircles.blogspot.com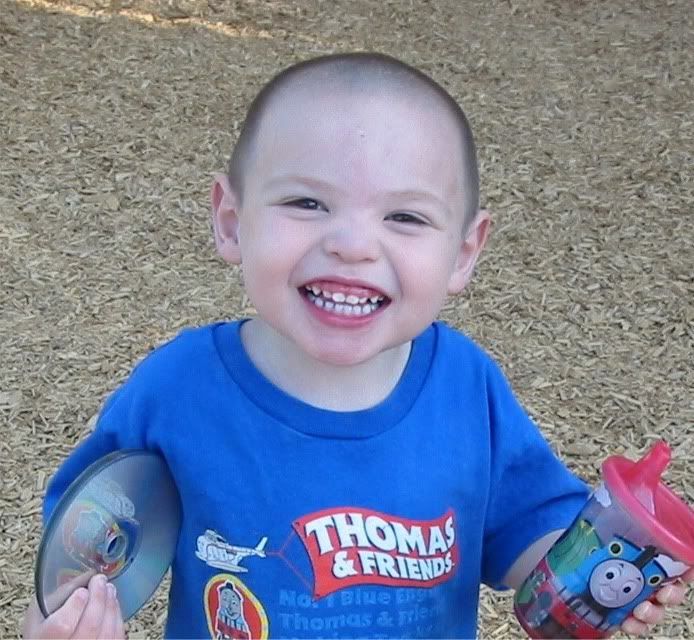 I blog to share our story, to promote autism awareness & acceptance, and to keep friends and family updated on how our boys are doing.
It's also a really fun way to keep a journal, I'm looking forward to going back and reading old posts as time goes on to see how far the boys have come!

May 2008

Mostly I blog about the day to day adventures with our boys — funny things they do and say, progress they are making in different areas. I also try to post about autism-related topics that I think would be of interest to others.

Yes! I welcome comments and try to respond, if someone takes the time to visit and leave a comment I will go check out their blog also.

Yes. My SIL actually started her own blog after reading mine and it's been a great way to get to know her better because she and my brother live really far away.

Usually late at night, when my house is quiet

Probably too much, lol.

Sometimes I use BlogNetNews to find other autism-related blogs. Other times I start with blogs I read fairly regularly and will sometimes follow links in their posts to other blogs to check them out.

In some of the forums I read to talk to other moms.

My family! My boys are amazing, I love the way they embrace life and notice all the little details that most people overlook. I love that they are so energetic (even if they wear me out, lol), they live life to the fullest and don't care what anyone else thinks. And their genuine kindness toward others inspires me — they see people for who they are inside and I think all of us can learn from that perspective.

I have 'met' some great people through blogging, sometimes IRL it can be easy to feel isolated and alone, especially when the only chance you get to socialize is the middle of the night, LOL. Sometimes I spend hours reading blogs before I realize how long it's been!
I have also found that blogging really helps me when I have something on my mind — to get it out there and then see what others think.