Interview with Toni from "A Daily Dose of Toni"
"A Daily Dose of Toni"
http://www.juststopscreaming.com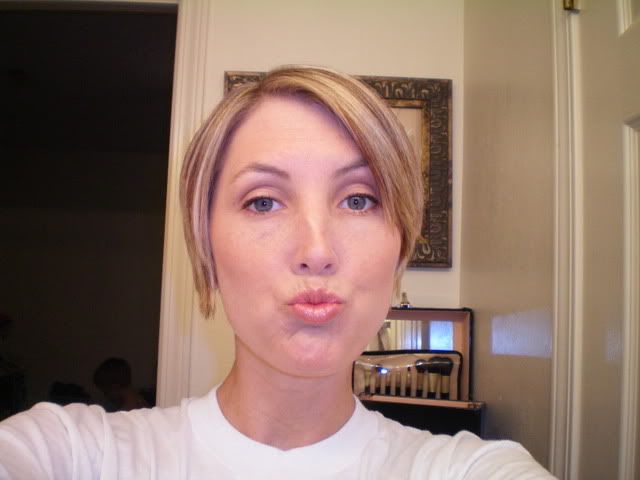 I blog so I can share my opinion and thought on everything from parenting to traveling. I love to share about cool products I find and promote other blogs, after all I think we all deserve to have an audience

I started blogging in 2007 but did not really get into it good until this year. So yes technically I am still a newbie to the blogging world but I am not doing too bad.

I blog about the going on's in my life, I do a mid-week shout out to other blogs that I find interesting, I do a weekly contest list about contests I know going on. I post controversial parenting topics. Basically anything you can talk about I blog about LOL.

http://www.5minutesformom.com
http://thekiddiclique.com/main
http://www.2boys1princess.com
http://thesecretisinthesauce.blogspot.com
http://thenewlifeofnancy.blogspot.com
http://www.momdot.com

Just to be honest and be true to yourself. You can't always please everyone you read so make sure you please yourself. Don't get frustrated if it takes what seems like forever to get a comment and never forget the very first comment you get!

yes I love to chat with my visitors through comments, sometimes it may take me a bit to chat back but eventually I do respond to everyone who comments.

Yes several actually.

Yes.
The Kiddie Clique

I blog from my home and I blog at least daily sometimes several times daily.

I spend hours daily reading other blogs and writing my own

I just recently found technorati so I am still figuring it out LOL.

I just heard from friends who did it and thought what fun it would be to be able to share my thoughts with others and possibly teach someone something new

http://thekiddieclique.com/main

God, my children, my mother, things I see on a daily basis. There is always something that inspires me whether it is a person or a beautiful sunset

Yes my blog about my children
http://www.2boys1princess.com

It has taught me that you can always learn something new and you can always teach another something new. And someone somewhere will enjoy what you have to say